About Sarah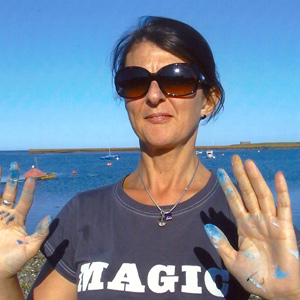 After graduating from Winchester School of ART, in the early nineties Sarah was represented by First XI. Her work was sold in Europe and the US to collectors including Agnes B, Charles Jourdan, French Connection and Espirit.
Since this time Sarah has worked as a freelance artist from bases in London, Edinburgh and Suffolk. Sarah has exhibited widely through mixed and solo shows in these locations and others.
The art of Sarah Baddon Price is centred around colour and composition. Recent years has seen a move from abstract to more figurative work although closer inspection still shows a synergy between the abstraction and the emotional reflections on her life around which much of Sarah's work is based.